By Simon Leyland
As we all know West Ham will now face Belgian side Gent in the quarter-finals over two legs on April 13th and 20th.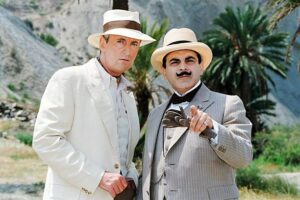 Crucially West Ham will play the second leg at home on Thursday April 20th – which for obvious reasons is considered an advantage in knockout competitions.
Gent – who are also known as Koninklijke Atletiek Associatie Gent – I think we will just leave them as just Gent- are currently flying high in the Belgian equivalent of our Premier League.
They have always enjoyed good support , to such an extent they have already sold out their allocation for the second leg at our place.
There are pictures on social media showing their fans jumping up and down with the words 'West Ham away tickets sold out'. "See you in London."
It will be a third visit to the land of Poirot, Tour de France cyclists and it appears not much else, in the last two seasons after facing Genk in the Europa League last season and easily easing past Anderlecht in the group stages.
And it seems that it will not be worth unpacking as a fourth could be on the horizon. Because if West Ham make it past Gent and to the semi-finals, we could face Anderlecht again if they see off AZ Alkmaar.
Despite our domestic woes, the Hammers must fancy their chances of progressing to a second European semi-final in as many years.