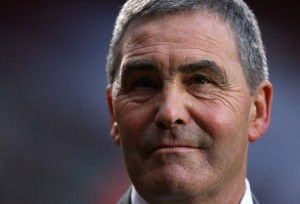 Former West Ham academy director Tony Carr is exactly the right mad to talk about legends – having been one of the club's greatest himself.
After all he oversaw the finest generation of youngsters to come out of the club in the early 2000s  with all four of Rio Ferdinand, Frank Lampard, Michael Carrick and Joe Cole winning numerous titles across glittering playing careers.
Declan Rice is the latest to emerge and could hardly be better placed to discuss where the man many believe will become a future England captain in going in the long term.
Rice, who joined the club's youth ranks after being released by Chelsea, has established himself as  the most important player in the first-team under David Moyes and a regular at international level.
Speaking to The Mail on Sunday, the hugely respected Carr made comparisons between Rice and those who have previously come through the club's system.
"That passion to improve. Frank had it, Rio had it, Declan has it,' he said.
"He'd trained at Fulham after leaving Chelsea which would have been an easier commute from his home in Surrey but he liked the environment at West Ham.
"Our attitude was serious but we also had fun. You can't develop players if they feel intimidated and are frightened to make a mistake.
"I see the same traits in Declan now that he had years ago but he's also older and wiser. He plays with a bit more risk.
"He doesn't have to try and copy anyone to become a legend in his own right."