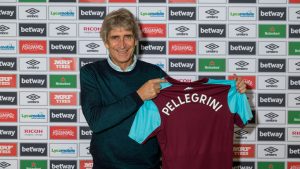 Trevor Brooking believes Manuel Pellegrini has hit a chord with the fans in making it clear the new manager wants four or five new signings.
The Hammers legend said: "I think that is what most fans will be hoping for. It's not always easy to conjure up that number, though, and we've got to be sensible, patient, and give the manager the backing and the time to make the additions he needs.  "
But Brooking hopes we will see real progress saying: "Hopefully next season we can establish ourselves in that second tier just outside the top six, get the supporters enjoying the football that they are watching, and make steps that take us forward.
"I hope that Manuel is able to be judged on what he does over the course of the three years. Stability and progression are what is needed and we are all confident he can deliver that."