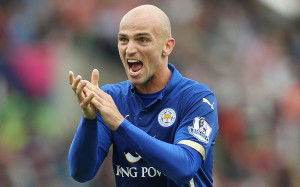 West Ham will wait for Alex Song to make a full recovery from his ankle operation before attempting to complete a deal which would see him join the club on a three year contract.
However, they are casting their net far and wide in a bid to find a loan signing to cover for the next three months whilst they wait for Song to report himself fully recovered.
The Irons have been linked with Esteban Cambiasso but the free signing is unlikely to want such a short term deal at this stage of his career.
However, we were told: "He is a possible and there are a couple of others. We like Alex and want to sign him on a permanent deal so long as he makes a full recovery. He provides real creativity from the back.
"A loan signing on a short term deal while we look to complete a permanent deal for a fit Alex Song is the way we would like to go."