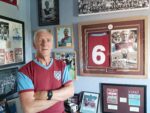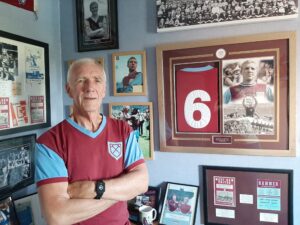 By CandH's top blogger Allen Cummings
Following the publication of West Ham's non-retained list at least we all know for certain that Andriy Yarmolenko, David Martin, Ryan Fredericks and of course Mark Noble definitely won't be part of David Moyes' squad for the 2022-23 season.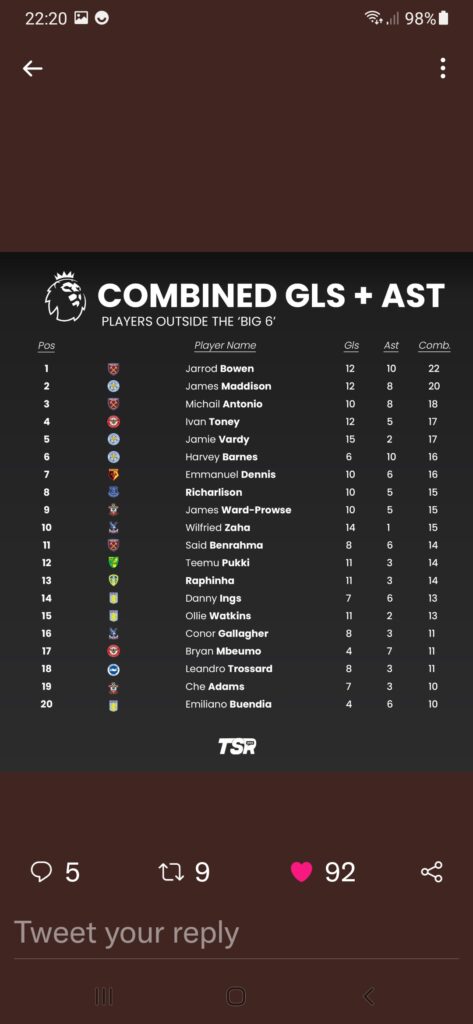 But any hard evidence as to who else might not be around come the closure of the current transfer window is in very short supply.
One of the most talked about 'possible' departures appears to be Said Benrahma – and that has reignited the debate about the values the Algerian international brings to the team, and the contribution he made to the cause over the past season.
Benny is certainly a player who divides the fanbase – a 'marmite' man amongst the supporters who either love him or loathe him. One side claiming he's a lightweight show-pony who frustrates more than he thrills – and needs to go.
The other side believe he's a genuine talent who can do the unexpected, make things happen, and really deserved more time than he was afforded by David Moyes.
Of course the only opinion that really matters is that of Moyes himself, and as far as I know the manager hasn't shared publicly what his feelings are on Benny  – and frankly isn't likely to – not with us anyway.
Ironically Ollie Watkins, a former team mate of Benrahma's at Brentford is a player Moyes has recently been linked with. Music to the ears of some West Ham fans. I must admit I'm an admirer of Watkins myself.
But it's somewhat surprising when looking at the stats and making a direct comparison with Watkins' performance and end product for Villa last season, with that of Benrahma for the Hammers. The findings might surprise a few people.
Watkins signed for Villa in September 2020 for a transfer fee, according to Transfermarkt, of £30.6m. Last season he made 35 first team appearances as the Villains' main striker, scoring 11 goals and recording two assists – those figures coming in 2955 minutes on the pitch. That equates to one goal every 268 minutes of action – and one assist every 1,477 minutes.
Said Benrahma joined the Hammers permanently in January 2021 for a fee of £20.79m, according to Transfermarkt, after a loan period which was costed at around £5m. Said made 32 first team appearances, and despite being employed in several different roles scored eight goals and registered six assists in 2184 minutes of pitch action.
That equates to one goal every 273 minutes of play, not much different to that of Watkins. But his six assists equates to one every 364 minutes – which is significantly better than the Villa man. A recently published chart of combined goals and assists has Benny four places above the Midlander.
Watkins asking price in any transfer, CandH and the Guardian claimed recently he was Moyes' No1 priority, was said to be in excess of £50m – while I've seen suggestions that Benrahma's fee, should he actually be shown the door, would struggle to exceed the £15m mark.
I prefer to make no judgement myself, save to say from the stats available perhaps Said Benrahma isn't quite the expensive 'mistake' some people claim.
Ps: It should be noted Benrahma has featured strongly in several of the promos featuring the new West Ham kit for next season. Make of that what you will.