West Ham United's 99 year agreement on the Olympic Stadium could run into a problem with another concessionaire in Qatar World Cup year
There are suggestions the Premier League would take a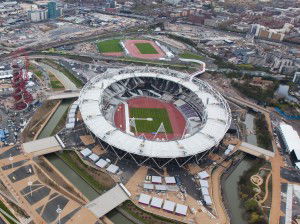 two month break in 2022 which potentially pushes the football season into the athletics year.
The problem would be that technically that we are anchor stadium concessionaires rather than anchor tenants with UK Athletics holding the Summer anchor concession.
So clearly, should the two month break happen there would hopefully be a  compromise arrangement sorted with the summer concessionaires.
A source told ClaretandHugh exclusively: "Ok, it's a long way away and no doubt things will be sorted but it's an issue that needs to be addressed."
It is important to understand the difference as normally a concessionaire has less rights.
A concessionaire is defined is as a business that has been given the right to sell something on property owned by someone else while a tenant is a person or a  business  that pays rent to use or occupy land, a building, or other property owned by another.