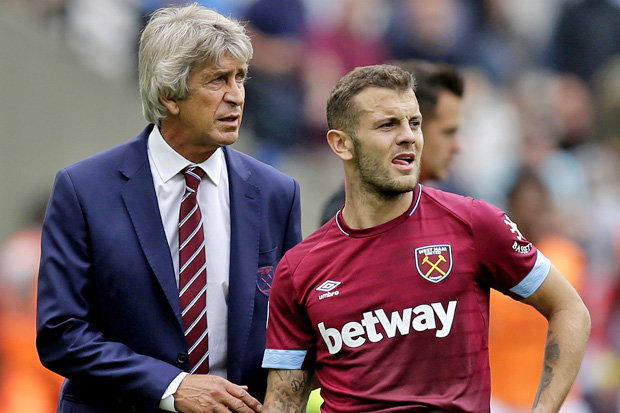 Deeply frustrating of course but it's hard not to feel some sympathy for Jack Wilshere who after four games at the start of the season has been injured ever since apart from a brief appearance as sub.
The common wisdom is that Manuel Pellegrini's determination to take him on a three year contract was both wildly optimistic and foolhardy.
It was perhaps the manager's only mistake of a season which for all its frustrations has been heading in the right direction.
Recent thoughts have been that Wilshere can look forward to pre-season and the 2019/20 campaign but the midfielder has given a more optimistic view of how things stand with him.
And it seems that he believes he has a chance of making a comeback as he spoke about the situation ahead of the Everton game.
But there's a downside to even that as he makes it clear that April is not really the best time to be making a return to action after so long out.
He is quoted on www.101greatgoals.com as saying: "I am back in full training – it has been a long time, frustrating but it was something I had to do.
"I am trying to get fit [but] it is not a great time to come back because you maybe play a couple of games and then the season finishes."