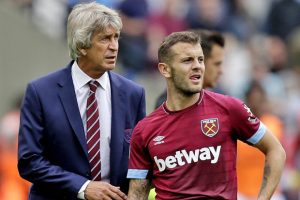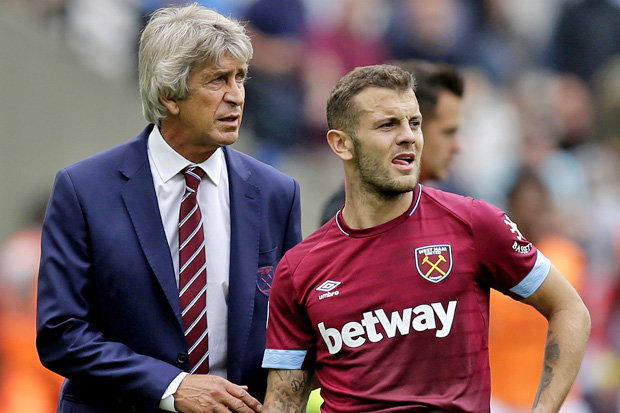 Those of us who believed Manuel Pellegrini was a soft touch as far as Jack Wilshere is concerned had something of a rude awakening last weekend.
It all but got lost in the thrilling aftermath of the Norwich victory but how surprising that after Newport, his first goal in 19 months and a decent second half performance, he didn't figure in the squad – entirely excluded.
Given how the boss has talked him up down the months as being a game changer and a player whom he admires enormously, that was something of a surprise for me.
Remember too, that ahead of the game in Wales it was the boss who was declaring it was of paramount importance the midfielder was fit for the Carabao Cup match which half suggested he was now very much under consideration generally.
Thus,  his absence raised more than an eyebrow although on reflection it shows how far this club has come over the past 13 or 14 months.
The competition for places in our midfield is now intense and  you wonder how on earth Wilshere is going to replace any of  Anderson, Lanzini, Noble, Rice, Yarmolenko, Snoddy and yes, on recent performance levels, even Carlos Sanchez, when they are fit.
And let's not forget Pablo Fornals once he adjusts and reaches the levels of which the boss knows he must be capable.
Pelle has made much of having two players in each position. In midfield he has more options than would have been imaginable a couple of years ago.
I want to see Jack Wilshere come back to his very best but the way things are looking he has the biggest battle of his life on his hands.
COYI