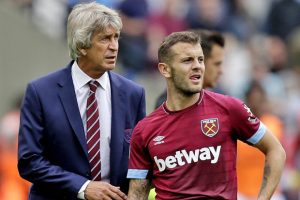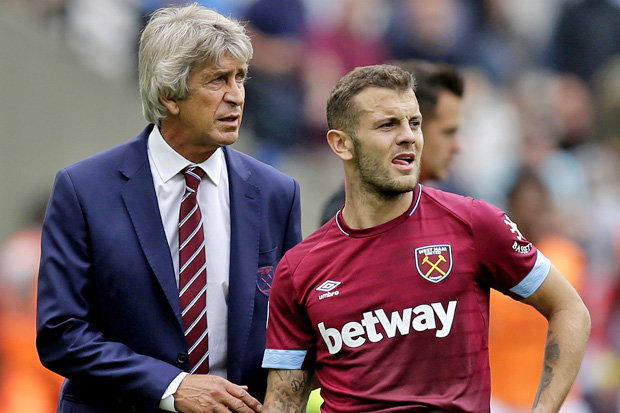 The Irons came through their first pre-season test as 3-2 winners against Altach in a game which saw Manuel Pellegrini put out two teams before and after the break.
But it was some unexpected names which probably caught the eye with under 23 prospect Ben Johnson enjoying a decent game out of position at left back, Carlos Sanchez scoring the first and doing little wrong (apart from one misplaced pass at the start), and Jack Wilshere looking a class act after the break.
Sam Byram looked very good when he arrived as a second half sub and Josh Cullen probably did enough to ensure that the manager has another goo look at him.
Sanchez headed home early in the first half from a wicket Robert Snodgrass corner before Antonio collected a long ball from the back and eventually rounded the keeper to make it 2-0
Altach got one back through Fischer but on the balance of play the Hammers probably just deserved their lead but it was all square early in the second half when Diangana failed to reach Wilshere's ball and Gebeaur got in behind to level.
Diop though headed home a beautiful cross from Wilshere – who showed great touches throughout his 45 minutes – to ensure that the lads head off to China for the four team Asian Cup Competition with the winning habit.
It may be all about getting fit in pre-season but winning is a good habit to get into early and the boys certainly looked in decent shape at this stage of things.
First Half team: Roberto, Fredericks, Diop, Ogbonna,Johnson, Sanchez, Noble, Lanzini, Snodgrass, Anderson Antonio.
BEST OF THE BUNCH: Diop, Oggy, Johnson, Sanchez
Second Half Team: Martin, Zaba, Reid, Diop, Johnson, Obiang, Wilshere, Cullen, Yarmolenko, Chicharito, Diangana. Subs: Rice, Byram
BEST OF THE BUNCH: Diop, Johnson, Obiang, Wilshere
SPECIAL MENTION: Byram
MAN OF THE MATCH: WILSHIRE