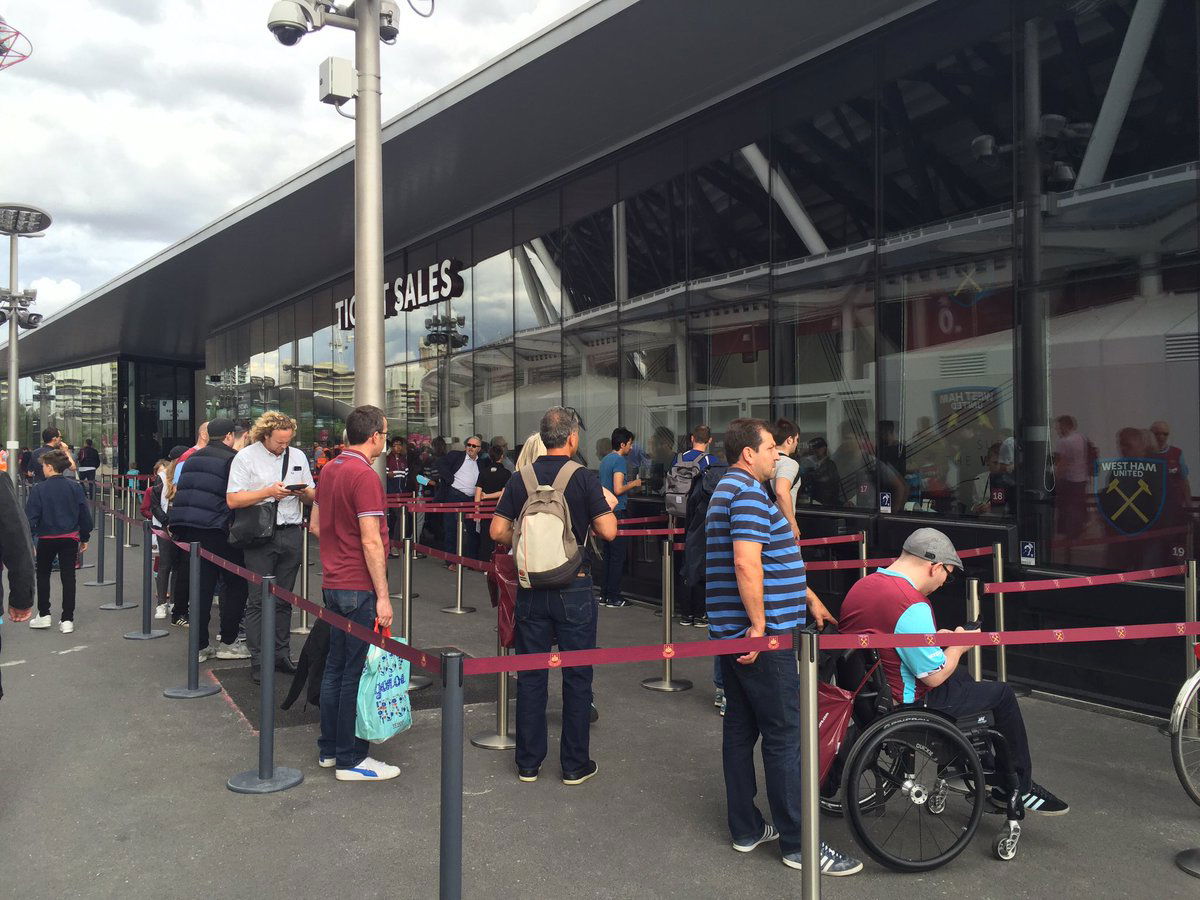 West Ham will retain the cheapest season ticket in the Premier League title by introducing a new band 6 at £299.
Last season they held the title at £320 for a band 5 season ticket at the London Stadium with Manchester City charging £325
In fact West Ham have offered the cheapest season ticket  most seasons since moving to the London Stadium in 2016 with the introduction of a £289 season ticket.
The only exception was 2018/2019 season when the Hammers charged £320 for a band 5 with Manchester City charging £310.
Manchester City have since raised their cheapest season ticket to £350 for thus coming season while West Ham have reduced theirs to £299 leaving a £51 gap at the top of the table.
Comparable London clubs are way more expensive, Arsenal are at the bottom of the table at £927 a difference of £628 while Spurs charge £807, a difference of £508
Chelsea are the only club not to announce prices for next year due to government sanctions but they are most likely to freeze their cheapest ticket at £595 which is almost twice as expensive as West Ham's cheapest season ticket.
New comers Bournemouth and Fulham can not get near the Hammers cheapest season ticket although Nottingham Forrest does come in third at £385 a difference of £86.
Club Name
Cheapest Season Ticket 2022/2023
West Ham United
£299
Manchester City
£350
Nottingham Forest
£385
Leicester City
£385
Southampton
£399
Newcastle United
£417
Brentford
£419
Crystal Palace
£420
Leeds United
£438
Fulham
£460
Everton
£465
Aston Villa
£531
Manchester United
£532
Brighton and Hove Albion
£545
Bournemouth
£550
Wolves
£590
Chelsea*  2021/2022 Price

Liverpool

£595

£685

Spurs
£807
Arsenal
£927