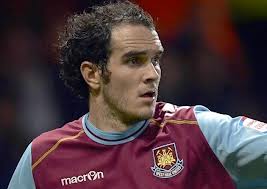 Joey O'Brien says the Irons squad is desperate for early season revenge against Crystal Palace tomorrow after being beaten twice by the south Londoners last season.
He said: "Palace did a number on us twice last year, so we want to get one back.
"In that first year in the Premier League you might wonder what to expect from them, but now everyone knows their players and the situations they create. We know what to expect this year."
He told www,whufc.com: "I don't know whether the managerial situation there will affect the players.
"I watched their game against Arsenal last week and they played really well – they were unlucky to lose the game, so it's a home game for them, their fans will be up for the first home game of the season and we'll have to play at our best.