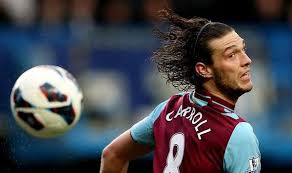 By Hugh Southon
With four players signed and more on the way, this summer transfer window could hardly have been more different to last year's!
There were many moaners – me among them – that Andy Carroll and Stewart Downing's arrival was all well and good but nothing like enough… and so it proved.
Much criticism was aimed at the manager and the board –  justifiably – and the season itself, injuries apart, proved the complainers correct.
But from very early summer the owners and manager agreed that this time around, whatever money was available would be spread across the team – strengthening in key positions.
David Gold – in an interview with this site – had said: "We know it wasn't a good window and this summer we will be aiming to produce a squad where there is pressure on every player for the shirt – that's how the money will be spent."
Yet there remain some across the forums who are asking: "Where's the big signing!"
I'm not trying to knock people's aspirations – it's what makes the dreams go round but personally I'm delighted to see the new policy in action. A club like ours will see at least 20 p;er cent go on players games if they know they are in a battle for the shirt!
The first signings have seen us strengthen at the back middle and front with and I'd be very surprised if we didn't go back for Dundee United's Andy Robertson as the next possible signing.
I was told on Friday that the day had been spent trying to sign a number of targets and that we can expect that to be stepped up next week.
It's all good, as we like to say but there is just one small – or should it be – large worry in my head!
Does the comment that there will be pressure on all places, as mentioned by David Gold apply to Andy Carroll.
If it doesn't it should – in the meantime we await the next few days with baited breath.