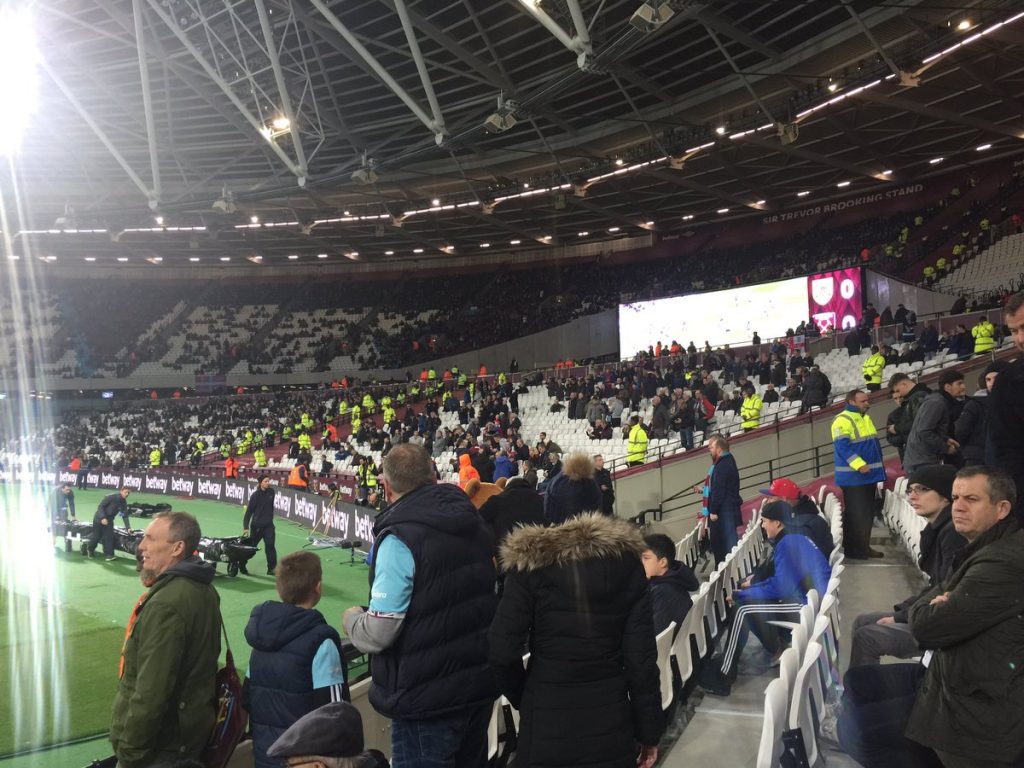 Planned protests at the London Stadium on Monday night Huddersfield  game appear to be suffering from a shortage of on line funding.
A social media twitter account called @WestHamAction-  with 186 followers-  has set a £1,000 fund raising target but at this moment £60 has been raised @ https://www.justgiving.com/crowdfunding/westhamaction
The fund raising page says "We're raising £1,000 to fund the purchase of flags, posters, stickers and more to be displayed at West Ham matches both home and away.
Donate £5 or more and add this Facebook account to join our exclusive Facebook group where you can voice your opinion amongst fellow fans and help decide what the money is spent on."
The group claim a total of £300 has been raised including off line contributions saying that should easily be enough  to get some large banners created.
And they add: " Stickers are something we'll fund ourselves then make available for everyone to buy. A walk in around the 10th minute for the Huddersfield would be good, with everyone walking in singings songs against the board. With the right numbers, Sky will pick it up and you'll also be able to hear the chants on TV."
They added on Tuesday that a 10 x 6 ft banner is being ordered for West Brom away"
Like previously planned protests the chances of getting a large flag or banner into the London Stadium remain slim and a planned walkout on the 10th minute seems unlikely to succeed with 52,000 season tickets holders present.