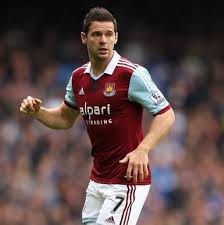 West Ham are expecting interest in Matt Jarvis this summer
Despite the £10 million winger having been out of form this season the club would not be surpised if there were inquiries.
They know that won't get anything like their cash back on the player given his current form but will certainly consideroffers.
His contribution of five goals from 64 is seen as a poor return on the fee the club paid for him.
And a source said that his inability to play to the form that was expected of him – notably with Andy Carroll back in the side – was causing some alarm.