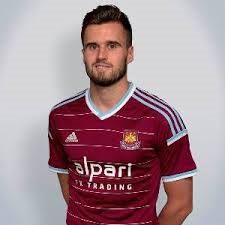 News that Carl Jenkinson is all but certain to return to Arsenal at the end of the season is of course disappointing!
But it is by no means a disaster to a West Ham squad despite also the likely departure of Winston Reid.
For with a very strong front line and midfield in place,  the areas of the team which cost the most, the signs are that around £30 million will be left to find seriously strong defensive acquisitions.
The club upped its spending to around that level last summer as the debt burden reduced and the back line has been identified as the major investment area for the summer.
ClaretandHugh has been told the available cash will certainly stretch to making a £15 million bid for Alex Song.
And that would leave around the same again to find a Reid replacement – with  Antonio Rudiger the main  target – plus a new right back.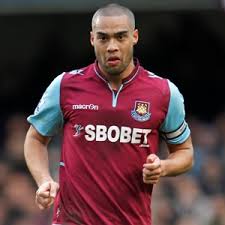 Targets for that position have also been identified and although the club is playing its cards close to its chest, Micah Richards continues to be od some interest.
On loan at Fiorentina, the Manchester City and former England player has made just three Serie A appearances for the mid table outfit and may well be open to offers at the end of the season.
We were told; "Given the situation surrounding Reid and Jenkinson we have had a number of targets identified for some time.
"The real strength of our position is that the players who cost the seriously big money are strikers and we are fine in that area, as we are in midfield which can also drain the cash.
"So we can make a serious bid for Song and still have decent kitty to strengthen and replace at the back should that turn pout to be necessary.  Obviously we would like keep Winston but we are not short on targets or the cash to bring them in.
"After all, Aaron Creswell cost £3,5 million up front and the rest on bits and pieces up to £7 million. Once you have your targets in line and we have, good business can be done with defenders."