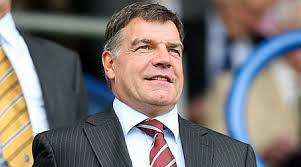 Exclusive
West Ham are refusing to take a £6m 'Sack Sam Allardyce' decision on a "50-50" chance a new man will save them from the drop!
But after seeing his team of kids humiliated at Nottingham Forest on Sunday, the 59 year old boss received only a half vote of confidence from inside the club this morning.
The mood among the Hammers hierachy is as gloomy as it's been in several years and the owners will dig deep to bring in key transfer window replacements.
A trusted Claretandhugh long term source explained the situation exclusively saying: "It would cost £3.5 million to compensate the manager and around another £2.5m to bring in another and his backroom staff minimum perhaps to do a job until the end of the season.
"And there is absolutely no guarantee that he could turn things around and ensure that we remain in the Premier League.
"At this moment we are moving heaven and earth to bring in a top striker and a central defender.
"There is also a big chance that Andy Carroll will be ready to play a part very soon and that we get other injured players back."
The club is between a rock and a hard place with few options but to "stick" rather than "twist."
Alardyce faces a first leg semi-final clash against Manchester City in the Carling Cup on Wednesday evening and a critical match against Cardiff on Saturday.
Should the manager lose both games then there's a chance the script could change again but for now he is being backed purely for pragmatic financial reasons it seems.
Our source added: "It's a massive decision to take and there are no guarantees of anything here – we have to be very careful."