Manchester United had thrown in the towel against Spurs a week ago- hammered and humiliated after being three goals down at half time! Yes I know they were a man down but all the same …..!
Fast forward to the Tottenham Hotspur Stadium where the Hammers 3-0 down rather than the Old Trafford 4-1  picked up the towel instead of throwing it in, mopped their brows, rolled up their sleeves, and cracked on.
Gutless United were finally hammered 6-1 whilst the Irons got what hard work and determination often brings – a reward.
The Hammers and United have one thing in common – a past and present manager in David Moyes who clearly knows how to build a team spirit.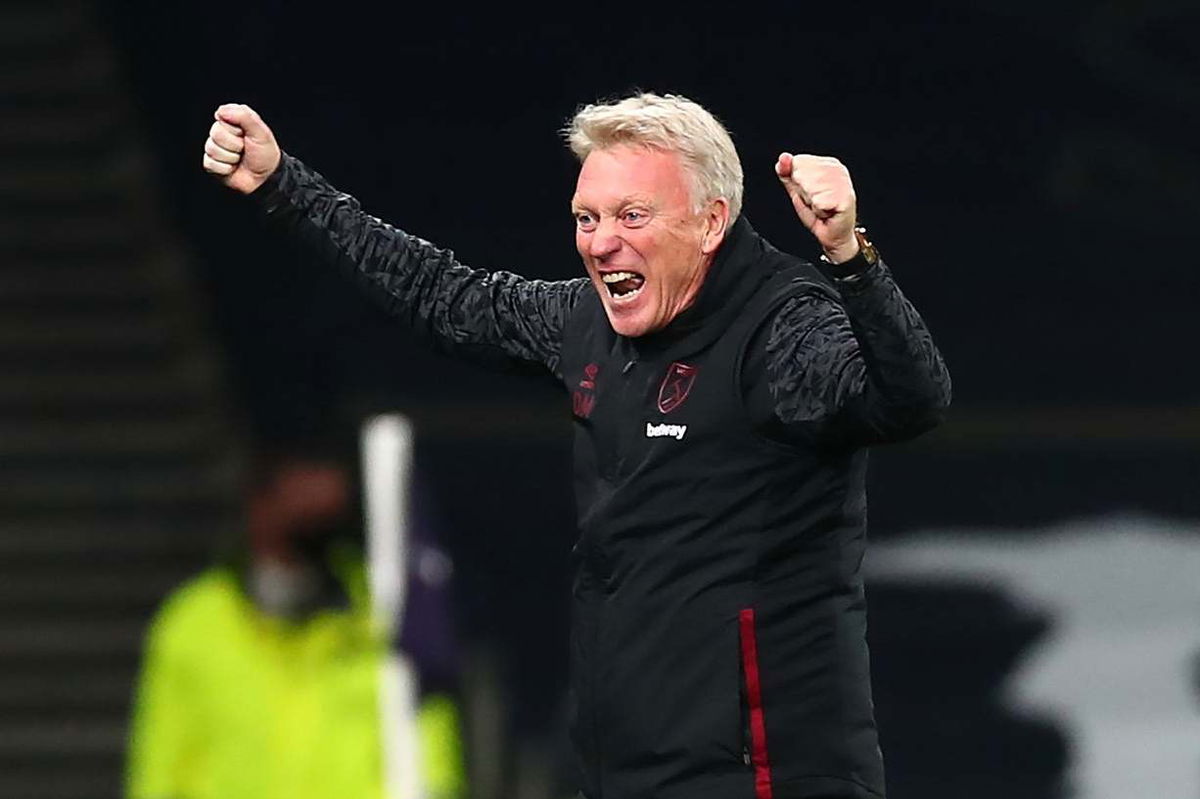 United fans can be forgiven for for casting a few envious glances towards east London over the weekend as the 57 year old sacked by the Reds produced a brilliant celebration as we got back to 3-3.
Spurs had looked likely to rack up a cricket score, but Moyes resisted the temptation to make any substitutions, saving that for later when he got it spot on.
He trusted his starting eleven and they – plus the late subs – did him proud by doing everything Manchester United had failed so miserably to manage.
Ok, we rode our luck at times but three goals in the final 10 minutes, including that Manu Lanzini screamer, earned the Irons a point and respect across the land.
The personality and perseverance shown by the Irons was immense, and in stark contrast to the embarrassment dished up at Old Trafford.
Their OT sacking of Moyes started him on a journey which brought him to West Ham and we all have the right to feel pretty happy about that right now.