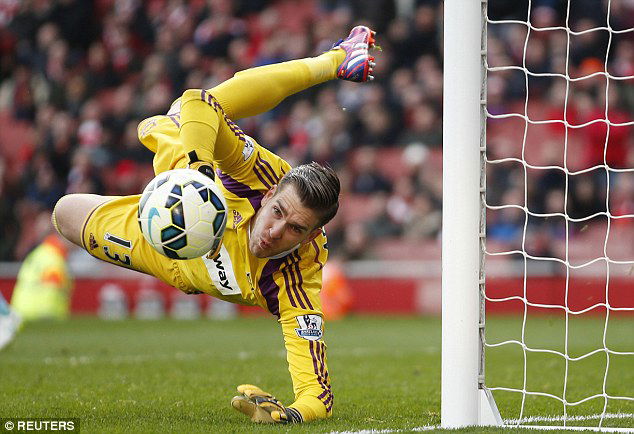 Match verdict
QPR 0
Irons 0
Let's start with the positives – their names are Adrian and Reece Burke!
The Spanish stopper ensured we didn't suffer a defeat when saving Charlie Austin's first half spot kick after James Collins had handled.
And young Burke proved the old saying as true as ever – if you're good enough you're old enough…and he was!
What a joy to see an Academy product in the team and looking as composed and steady as those around him…if not more so at times.
Beyond that I can barely be bothered to report a game where a Hammers team which early season showed great attacking enterprise has returned to a "hit 'em high and hope like hell they fall to someone" outfit under this manager.
If ever a team needed a fresh approach…different tactics and to be rid of some real dead wood it's this one.
The definition of insanity is doing the same old thing over and over again while expecting a different result and that's what the Hammers are doing. It's as hard to watch as it gets even for us absolute stalwarts
This was a nothing game against a nothing team and proved only we are no better, and perhaps a little worse, than the khazi relegation-threatened Loftus Road lumps.
It's all so predictable…so thoroughly boring with Carlton Cole coming on week in week out and making absolutely no difference to anything.
Highly skilled Nene meanwhile doesn't get a shout whilst Amalfitano must be wondering why the hell he signed a new deal…hopefully a new manager will show him.
Frankly, we have become a joke team under a joke manager who at 80 minutes sent out a shocking message when laughing and smiling at his opposite manager Chris Ramsey on the touchline.
Kevin Nolan produced his now well known piece of finger pointing vaudeville and panto dame arguing with ref routine as the rest of us either disappeared to the bar or fell asleep.
Writing about the game is as boring as it was watching and I'm gonna wrap this up with the 'highlights or should it be lowlights.
22 mins: Collins handles in the box but Adrian clings on to Austin's spot kick which is directed straight at him. It's Adrian's third penalty save of the season.
37: Matt Phillips from 20 yards – a decent shot which is deflected wide by a colleague.
39: Rob Green saves from Noble.
47: Downing drags shot wide
50: Magnificent Cresswell shot brilliantly turned over by a former keeper
57: Downing in on goal but Green out to thwart him.
82: Kouyate fires high over the top after great run and ball in from Valencia.
91: Adrian has to fly to his left to push a rasping effort from Phillips behind.
Team Ratings (out of 10)
QPR 5
Irons 4
Entertainment Value: 4
Irons man of Match: Adrian