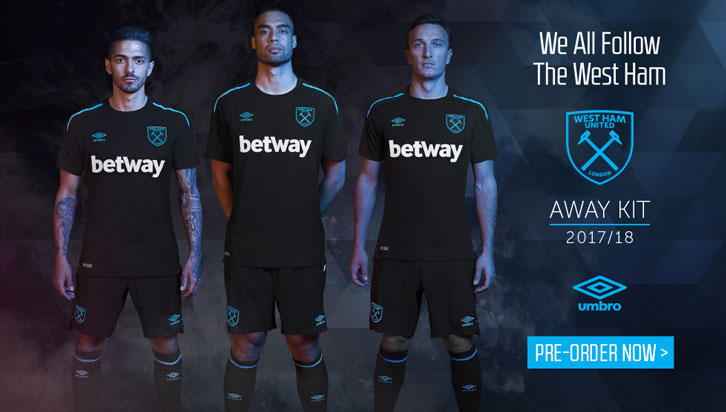 The Irons have revealed the Club's striking new away kit for next season.
The new design will see the Hammers take to the pitch in style in a Black and Bluefish strip, stating the Club's intention to make their mark on the Premier League next season.
Skipper Mark Noble commented: "It's a really smart kit! I like the dark-coloured kits and you can wear this one with a pair of jeans as easily as when you are playing football with your mates.
"I think this black kit looks powerful, it's a really nice kit and I'm certainly looking forward to wearing it in front of our fantastic travelling supporters.
The away kit had already been accidentally revealed two weeks ago when Angelo Ogbonna posted a blurry photo of Aaron Cresswell wearing the kit in a photo shoot on the 10th May. The photo was quickly deleted but not before the photo went viral on the internet.
The kit is available to pre-order now in stores and online here,