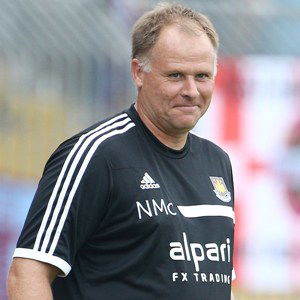 West Ham are thought to have sent a group of scouts to the World Cup to look out for the rising stars of  the Brazil tournament.
With the job of filling the gaps left  behind by the release of eight first team squad players they have a busy time ahead.
Neil McDonald is believed to be one of those travelling to Brazil.
WHUFC.com confirmed a few weeks ago that McDonald will  be kept busy during the summer preparing for pre-season training and scouting potential new signings all over the world, including at the 2014 FIFA World Cup finals in Brazil.
Macca was reported as saying: "You do try to have a little bit of time with your families and a little bit of a break from the pressures we are under, but the phone is always on in case we need to go and watch a player.
He added: "The World Cup is also on, so we will all be trying to watch different games and different personnel, so it will be a busy summer, but a relaxing summer at the same time."