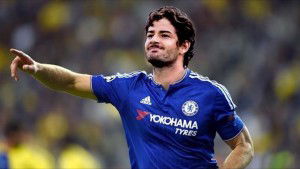 The Irons board have rejected the chance to sign Alexandre Pato in the summer.
Pato scored his first Chelsea goal of the season after making a debut against Ason Villa but fears he won't be wated at Stamford Bridge next season when his loan spell ends.
Representatives of Pato attempted to use his goal, albeit a penalty, to attract interest in the Brazilian but got nowhere with a call into West Ham.
The Hammers are not interested in signing 26-year-old Pato, as they seek a 20-goal-a-season forward for next season.
A Hammers source explained: "We get lots of calls about lots of players but we have our wish list and know precisely who we are looking for.