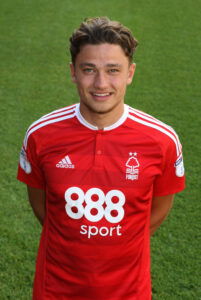 New reports that West Ham are chasing former target Matty Cash are false!
And they would appear to be based purely on the fact that the club were supposedly interested in the December window and reportedly saw a bid rejected.
On the face of it the Nottingham Forest player fits the David Mould mould as a Championship player who has made a big impression at Nottingham Forest.
However,with Ryan Fredericks, Jeremy Ngakia and Ben Johnson available in the position, he is nowhere near a priority player and Moyes is currently looking in the British market for a striker and left back anyway.
And there's the added issue that should Forest be promoted to the Premier League, the east midlands outfit would push his price from around the £18 million, which is apparently their current valuation, to around £25 million.
This has been a recurring story since winter when reported targets are resurrected as again being on the radar. Not true.
A top Hammers insider told us by e mail: "We've said many times that in the current circumstances there are no targets.. We aren't thinking in those terms at all – we just want the game back in action and to know which division we'll be playing in before making any such plans."