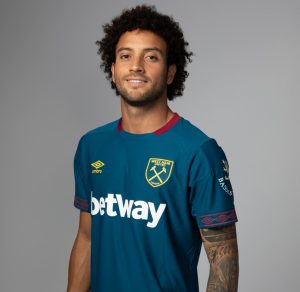 It's not until you sit down and try to name the Hammers first team for the new season that you realise the amazing summer we have witnessed.
For putting a starting X1 together is incredibly difficult although the opposition we are facing will have much to do with certain positions.
It's the first time in years the Hammers have had serious options and as you settle down to the task it becomes clear  there can be no regular place for up to seven or eight of of those who took it as read last season they would be involved.
You couldn't have two more different opening games than Liverpool and Bournemouth and both ask a question at left back.
I see Aaron Cresswell getting the defensive duty at Anfield with Arthur taking over for the match against The Cherries where we would expect to have lots of possession.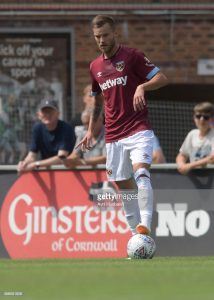 So here's the X1 I would expect to see lining up when we arrive on merseyside: Fabianski; Fredericks, Balbuana, Diop, Cresswell; Rice,  Yarmolenko, Noble, Anderson, Wilshere; Arnautovic,
My thinking is that Rice will be needed as a defensive midfielder whilst – although sometimes not great – Cresswell's defensive abilities are better than than Arthur's.
Bournemouth at the LS will be a game when the Irons – under the new 'keep possession' messages being preached by the new boss – can expect to be taking the game to the opposition in a big way and thus my team has a couple of adjustments.
Fabianski; Fredericks, Balbuena, Diop, Masuaku; Yarmolenko, Noble, Wilshere, Anderson; Chicharito, Arnie.
This will leave us with a bench with the likes of Adrian, Zaba, Ogbonna, Cressie,  Arthur, Rice, Snodgrass, Antonio, Obiang and Kouyate should they still be around.
That's where the summer of 2018 has put us!
Extraordinary
COYI