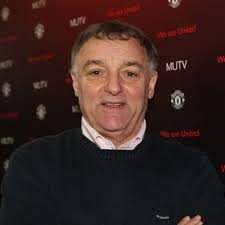 West Ham's Irons Supporting Foodbanks Group are in regular touch with former boss Lou Macari's Foundation which is supporting the homeless in the Stoke area and on whom we ran a story earlier this evening.
Now founder of ISB, John Ratomski has revealed that he has an open invitation from Lou to visit his homeless centre whenever he wishes.
That would have happened by now but for lockdown. However, with the road map out of the current situation in England now known, John is hoping to get up to Stoke as soon as is possible under lockdown restriction easing.
He said: "We have already supplied frozen food and new clothing a few months ago and we have an open invitation to drop by at any time which we will be taking up as soon as it's possible"
Unfortunately, that's not been possible in the current circumstances but I plan to get new warm clothes to them when it's safe to do so."
You can support Irons Supporting Foodbanks by visiting www.ironsfoodbanks.co.uk.