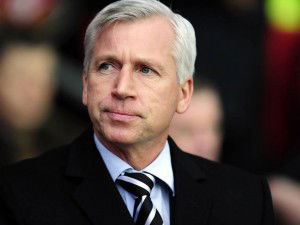 Crystal Palace boss Alan Pardew has written to Eagles fans urging them to attend the match at the Boleyn tomorrow but admits the £44 cost of tickets at Upton Park is "expensive".
Palace struggling to sell their allocation and the Selhurst Park club have lifted restrictions on the number of tickets each fan can buy.
In his letter, Pardew said he wanted supporters to "leave the sofa for this one" – a 12.45pm kickoff to be shown live on BT Sport.
Pardew  said: "I wrote the letter because I wanted to highlight the fact we hadn't sold all the tickets, the fact they're expensive and that I understand that.
I wish they were cheaper and I was asking them if they can possibly afford it to try to come along because it's a big afternoon for us.
"It's an agenda that we as a club are focusing on – that away fans should get a better rate to make it easier. With all the finance coming into the game, its something that has to be looked at by the Premier League and by the chairmen in the premier league.
"I'm just echoing my personal opinion with what I think our fans want and what fans up and down the country want. They want to follow their team, in a place where they have a good view of the game and at a decent price that makes it viable to be able to travel.
"I think it will resonate with clubs up an down the country, with the new TV contract there seems to be no reason why that can't be addressed."