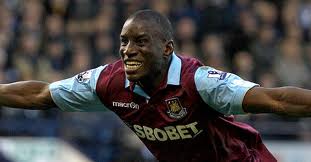 West Ham are determined not to blow their wage pot on rapid early summer moves and misS out on a star loan signings later!
The events of last year when there wasn't sufficient left in the pot to entice a Demba Ba appeared to be available on loan has focused minds sharply among club negotiators.
And they are determined that caution will be the watchword to ensure they can realistically bid if the opportunity presents itself.
And although co owner David Sullivan has made it clear the board will be more involved in signings, ClaretandHugh can reveal that manager Sam Allardyce is anything but a 'passenger' in the process .
Indeed, we have been reliably informed that it was the manager who put the block on M'Baye Niang's possible switch to the club from AC Milan on loan.
A source told us exclusively: "Sam was the one who decided against taking him . He wasn't sure about his attitude. It may have been an error. We'll see.
"One thing's for sure. The club won't be blowing their funds early. They won't be caught in last season's situation when Demba Ba looked to have come on the market and they hadn't the moneyleft in their wage kitty to make a realistic bid.
"Lessons have been learned from last season's problems and there have been too many bad buys for the club to rush into things.
"We should be a much better team than we are on the money that's been made available and moving forward everybody is determined to do better.
"They know these last couple of years haven't been the best so they will be rushing nothing."