West Ham's  partner P1 Travel is selling tickets to next Thursday's Europa Conference League game against AEK Larnaca cheaper than loyal season tickets can buy them.
Accoring to Six Foot Two (6foot2.co.uk) aAnyone can buy a band four ticket from their website. for £23, which is £11 cheaper than season ticket holders plus a £1 booking fee.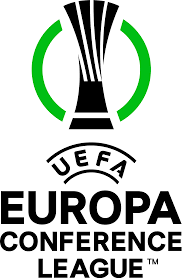 Bands 5 and 6 were reduced to £15 for season ticket holders after the draw, but bands one to four plus corporal have remained the same.  Those who purchased band 5 and 6 tickets before the draw for the round of 16 got a club cash credit automatically within seven days after the price drop.
This is not the first time that P1 Travel has upset West Ham supporters; in June 2021, it was found that away supporters could purchase home section tickets for the London Stadium without any questions or checks; the website now displays a message that tickets are home supporters only after complaints.
In November 2021, P1 Travel was in trouble again with fans when they sold tickets to the home game against Brighton and Hove Albion at the London Stadium for just £19 each; they were told to stop that practice by the club immediately after complaints at the time.
The club have been made aware of the latest pricing discrepancy but has yet to comment.