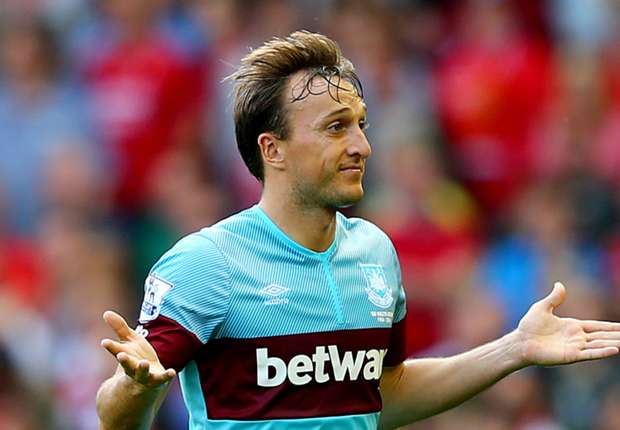 You really wonder what might have happened had the Irons not turned up until 70 minutes after kick off.
Two goals down and at times playing a brand of football that would have done a disservice to League One, the Hammers finally decided turn it on, claw back a two goal lead and might easily have finished up winning it.
Had they started as they had finished it would have been one of the most comfortable wins of the season but we don't often do comfortable.
Norwich City are not a good team but sloppy mistakes, an unerring ability for Valencia to run offside against a high back line plus the usual flaw of being beaten to the second balls, ensured it was going to be a long afternoon for the fans.
The Canaries had grabbed a two goal lead through Brady ( 55) and Hoolahan (65) but the Hammers found a way back when Slav threw on Victor Moses.
He produced a great run and shot which led to Dimitri Payet's slamming home the first Irons goal, before the loanee started another move from which Dimi , on the byline, pushed a pass back for Mark Noble to swerve agreat shot into the top left hand corner.
After that the Hammers dominated and could have won it had sub Emenike guided  header on target of got a decent touch on a sharp ball into the box.
The first half had been a total non event with the Irons once again  showing their inability to make a fast start although Payet looked to be returning to his best with some lovely lay offs and touches.
He was even more effective in the last 20 minutes and Mark Noble too was at his best with a fabulous range of passing and a great goal.
Maybe Slav might have been better off playing Moses and Carroll from the start given that Valencia and Antonio had played 120 minutes on Tuesday night and were off the pace.
The same most certainly can't be said about Angelo Ogbonna who was immense throughout after his heroic against Liverpool.
Alex Song, however, again had no real impact and looks likely to be the one to make way in the Fifth round when Cheik Kouyate is fit to resume.
By and large, it wasn't great and at the end of it all we've slipped to seventh below Southampton whose goal difference is just one better than ours.
Another day – same problem: We need to play for 90 minutes and it's becoming tedious to be saying it week in week out.
COYI