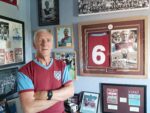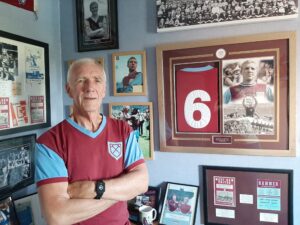 By CandH's top blogger Allen Cummings
Much has been written and spoken over the last 24 hours since our remarkable comeback at White Hart Lane. It's certain to find a place in West Ham folklore, and rightly so.
As the record books now show, West Ham are the first team in Premier League history to be 3-0 down as late as the 81st minute and come back to avoid defeat. So why shouldn't we milk that achievement to the utmost?
Obviously Manuel Lanzini's incredible 93rd minute equalising strike has received most acclaim. It was truly a world class effort by our little Argentine.
But I believe another individual contribution just before that magical moment is also worthy of merit and mention. Andrily Yarmolenko had only joined the action in the 75th minute. But his perfectly timed reverse pass to Vladimir Coufal set up the cross for Davinson Sanchez to head into his own goal, bringing the score back to 3-2.
Within minutes the big Ukrainian was playing an equally vital role back in his own penalty area. Having run virtually the length of the pitch tracking Harry Kane, Yarmolenko then spotted the new danger when the Spud's skipper slipped the ball through to Gareth Bale.
The Welsh international looked odds on to score – but Yarmo had other ideas  and his physical presence was enough to unsettle and unbalance Bale, who as a result put the ball wide.
It went down as a Bale miss – but Yarmolenko's willingness to engage in a lung-bursting run to defend in his own box was a huge factor in that outcome.
The rest, as they say, is now history. There is a new resilience and fighting spirt about David Moyes' team now, and that was never better illustrated than by Andrily Yarmolenko yesterday.
Long may it last!