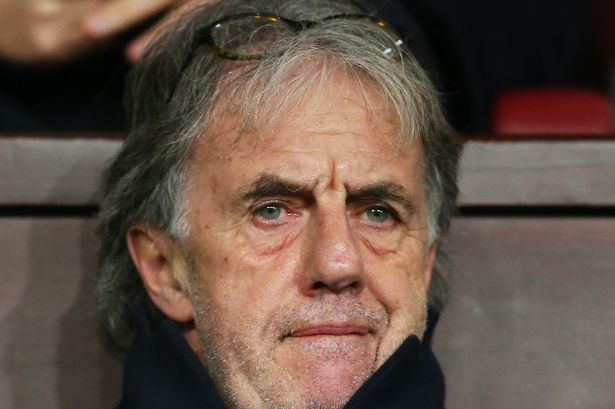 BBC pundit Mark Lawrenson predicts a 2-0 win for the Hammers on Monday against Sheffield United.
Lawro told his BBC website readers: "Sheffield United keep winning in the FA Cup and they have been really competitive in the Premier League even when they've lost – against Manchester City and Chelsea recently, when they went down by a single goal each time.
The Blades will put up a fight this time too, I'm sure, but West Ham are in the top six for a reason. The Hammers look confident at the moment and, if they play like they can do, they will win."
Stelios from Irons United YouTube channel says "A depleted squad because of injuries will make this another hard away game. Moyes will shuffle the pack, revert to a back five with wingbacks and utilise a false number 9 plan. 2-1 win to West Ham"
West Ham Till I Die blogger David Hauzig adds  "West Ham 2, Shafting United 1. We may have a harder time than some expect because the Blades are in decent form for a bottom of the tableside. But we have enough in the locker to get the job done"
IT EXWHUEmployee says "2-0 to West Ham. A lot depends on the fitness of Antonio but we should have enough to beat them in the Tevez Derby!"
Claret and Hugh Associate Editor Sean Whetstone  "The Blades are on a good run but sill hoping we can overcome them but it will be tight, 1-0 win to the Hammers"
Hugh Southon says: I won't make the same mistake as I did against Fulham . I expect the Blades to be bombing in plenty of crosses which could be tricky with no Oggy but I expect a draw 0-0. Be very happy to be proved wrong.