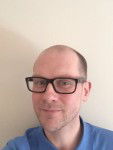 Scott Loney is a national football freelance reporter and a lifelong City fan who admits that if he'd grown up in London, rather than Manchester, he'd have probably had some Claret to go with his blue…:-)
All eyes will be on the City team-sheet amongst out own supporters when we bid a fond farewell to the Boleyn.
No more Colin Hendry scoring a last-minute winner, sticking it to Kenny Brown, no more Stevie Redmond slipping on his fat arse, yet still notching from the penalty spot.
They were the, er, good old days…
This Saturday tea-time, there is a distinct possibility we could get it wrong before a ball is even kicked.
Boss Manuel Pellegrini's insistence to always set us up to play on the front foot is the perfect scenario for this Hammers team.
As we saw to our cost at the Etihad, Bilic's side took full advantage to hit us hard and fast during that opening half hour, and were duly rewarded with two goals.
It was always going to be backs-to-the-wall stuff once the excellent Kevin De Bruyne scored a debut goal right on half-time.
And despite creating a host of further chances, your rearguard action earned the luck from its undoubted sweat and toil.
Pellegrini is nobody's fool, there are plenty who believe he has long been in on the succession plan to replace him at the end of this season with Pep Guardiola.
But he continues to hold a blind spot when it comes to starting with Yaya Toure on our troubled travels, usually in a two-man midfield.
It's been especially painful this season to watch on as the big man tries to call upon energy reserves that just aren't there anymore, especially against high-pressing teams.
It sees City playing on the absolute limits between triumph and disaster, a moment of brilliance, or a fundamental breakdown of the entire system.
Toure started last weekend's win over Crystal Palace on the bench, and the team looked to have a much-improved balance with Fabian Delph covering the hard yards.
It would be a big surprise, however, if Yaya remained on the bench at Upton Park and that could allow Payet to run beyond our last line of cover.
Skipper Vincent Kompany will again miss facing-off against the Hammers, although this time around, David Silva will also be in our ranks.
He and Sergio Aguero can always make the difference, and are certainly looking much sharper after being out injured for a couple of months.
Simply because of their ability, and owing you one, I don't see us losing, at least.
I will go for a 2-2 draw or City to actually turn on the burners and win this one 3-1.
It would be a fitting send-off to your old ground, for us, at least!