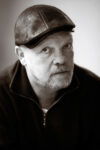 By Simon Leyland
Today's game at Tottenham will be the latest in our ashen faced Supremo`s  seemingly endless sequences of last chances.
A defeat would be disastrous and a draw will be another chance for him to use one his rapidly dwindling "Get out of Jail" cards until the Forest game.
But when the inevitable happens (and it will) and he is given his P45, what contingency plan, if any, is in place?
I think we will come to regret the lack of grown up decision making and general inertia during the World Cup break.
Back to the game….. and surprise ,surprise; injuries will again influence the Iron`s team selection.
Lucas Paqueta joins Gianluca Scamacca, Kurt Zouma and Maxwell Cornet on the physio`s table. Nayef Aguerd will supposedly have a late fitness test, but is it a wise move to get him back on the pitch so soon?
In all probability there may be two changes from the Chelsea game with Tomas Soucek in for Paqueta and Ben Johnson replacing Aguerd.
I do hope that I am wrong but despite all of this talk of playing for the win, I reluctantly expect to see a repeat of the Chelsea performance.
The now familiar nervous low block, sub 30 per cent possession, and set pieces being the main goal threat….But who knows? This could be our day !