Simon Leyland today starts a new weekly column discussing things that have caught his eye over the last few weeks. A big welcome to our new columnist's first thoughts .
According to the Guardian (so it must be true!), the Avram Grant doppelganger Javier Tebas has been complaining once again about the Premier League being not financially sustainable/
He is vowing vowing to fight the rules that allow English clubs to "distort" the transfer market by spending huge sums despite making losses.
His comments were typically provocative but they were based on numbers to make the eyes water. Last summer Premier League clubs spent a combined £1.92bn on transfers – about the same as the other big five European leagues combined !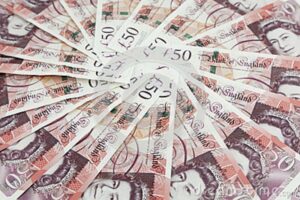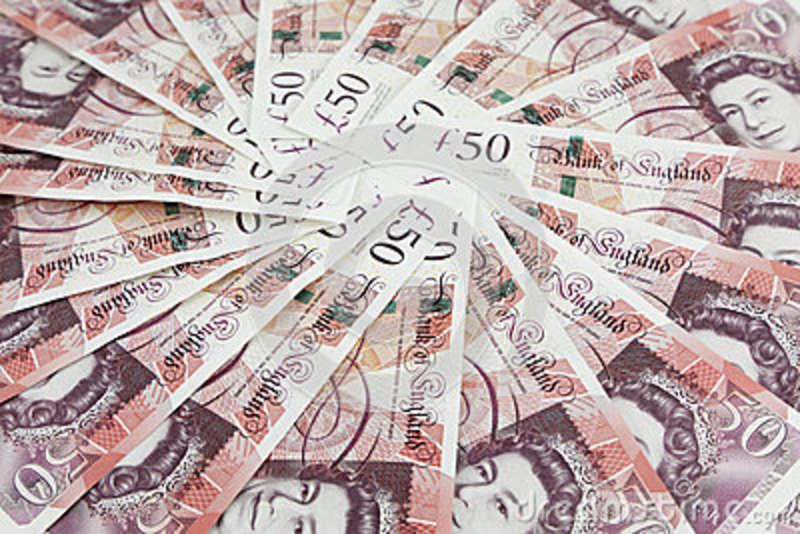 Are such figures preposterous? Definitely. Do they make people queasy? Absolutely. But is the Premier League becoming more financially unstable? Well, no. In fact, that's the odd thing here. The bubble doesn't look about to burst; rather it looks bomb proof.
The cold facts are that the Premier League is able to spend far more (much like my ex-wife) because the gap between it and other leagues is growing.
Last season it broke the £10bn barrier for broadcast and commercial revenue for the first time, while stadiums operated at 97% capacity. And, notably, while transfer spending was up in the summer, as a percentage of turnover (32%) it was in line with the league's last commercial cycle in 2019 (30%).
Just as important, the Premier League remains football's equivalent of the Winchester Club in Minder, with sheikhs, oligarchs, oppressive regimes ,hedge fund managers and Uncle Tom Cobbeldy – all keen to do business with various Arfurs up and down the land – however uneasy that makes some fans feel, and whatever the consequences for their clubs.
Staggeringly, our beloved West Ham now have higher revenues than the seven-time European Cup winners Milan, according to Deloitte's latest football list. But all of that is likely to change if the unthinkable happens.
xxxxx
Let us talk about VAR (not for long though as I have a headache coming on) Love it or loathe it, it seems to be here to stay.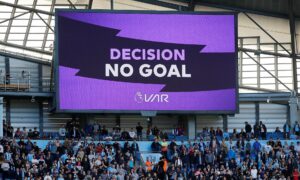 Interestingly enough we appear to have had the rub of the green on this one and according to the amazing anoraks at OPTA we have more decisions (2) in our favour than against
Below in mind numbing detail are the figures
West Ham +2
Overturns: 12
Leading to goals for: 2
Disallowed goals for: 2
Leading to goals against: 0
Disallowed goals against: 1
Net goal score: +1
Subjective decisions for: 6
Subjective decisions against: 4
Net subjective score: +2
Penalties for / against: 4 / 1
Red cards for / against: 0 / 0
Game: Nottingham Forest (A; Aug. 14)
Incident: Said Benrahma goal disallowed for a foul in the build-up by Michail Antonio on Orel Mangala, 42nd minute – AGAINST
Incident: Brennan Johnson goal ruled out for offside, 53rd minute – FOR
Incident: Penalty awarded (missed by Declan Rice) for handball by Scott McKenna, 61st minute – FOR
Game: Tottenham (H; Aug. 31)
Incident: Penalty for handball against Aaron Cresswell cancelled, 16th minute – FOR
Game: Chelsea (A; Sept. 3)
Incident: Maxwel Cornet goal disallowed for a foul in the build-up by Jarrod Bowen on Edouard Mendy, 90th minute – AGAINST
Game: Liverpool (A; Oct. 19)
Incident: Penalty awarded (missed by Jarrod Bowen) for a foul by Joe Gomez on Bowen, 42nd minute – FOR
Game: Bournemouth (H; Oct. 24)
Incident: Penalty awarded (scored by Said Benrahma) for handball by Jordan Zemura, 89th minute – FOR
Game: Crystal Palace (H; Nov. 6)
Incident: Penalty for a foul by Marc Guehi on Michail Antonio cancelled, 81st minute – AGAINST
Game: Leicester City (H; Nov. 12)
Incident: Penalty awarded (missed by Youri Tielemans) for a foul by Craig Dawson on Patson Daka, 38th minute – AGAINST
Game: Arsenal (A; Dec. 26)
Incident: Penalty cancelled; no handball by Aaron Cresswell, 45th minute – FOR
Game: Brentford (H; Dec. 30)
Incident: Penalty cancelled; Ben Mee foul on Jarrod Bowen outside the area, 48th minute – AGAINST
Game: Leeds (A; Jan. 4)
Incident: Penalty awarded (scored by Lucas Paqueta) for a foul by Pascal Struijk on Jarrod Bowen, 44th minute – FOR
xxxxx
The most disturbing and quite frankly strangest news of the week comes from The Daily Star (so it must be true!) website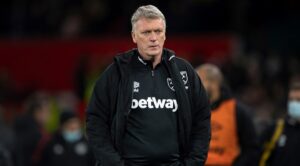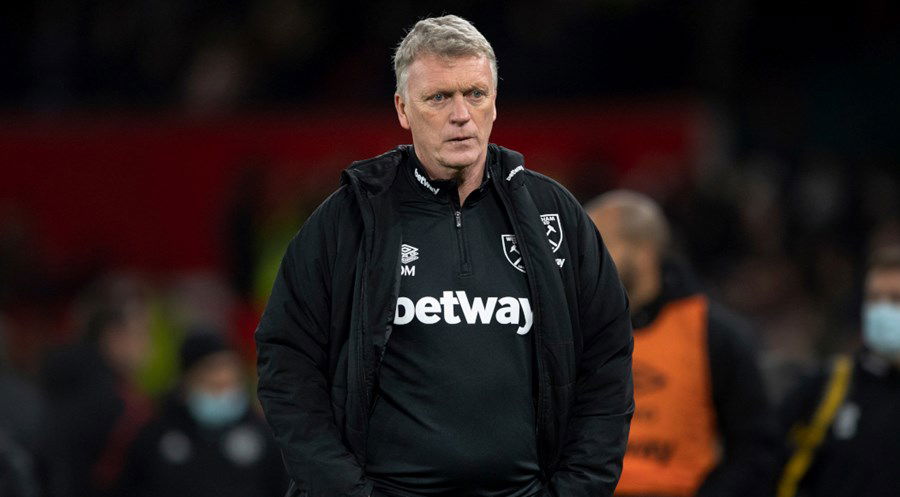 They seem to have more time on their hands than they know what to do with, as they have used data compiled by Gambling.com to rank the current top flight managers using the "popular" beauty measuring app Golden Ratio Face to carry out their research.
Each manager's portrait was processed and then calibrated to give a score out of 10, with the higher the score the better looking they are.
So was it the King of the knitwear, the redoubtable Mikel Arteta – nope
How about the dentists pin up, Jurgen (shiny teeth) Klopp – nope
The lantern jawed Frank Lampard? – most definitely not
The winner, and without doubt the only thing he will win this season, with a frankly preposterous 8.3 out of 10 is our very own matinee Idol, David Moyes !
xxxx
I have noticed that a few football websites have been working themselves into a lather about what number our new saviour striker will wear.
He currently plays as Villa`s number 9, but he won`t get that unless he wants to arm- wrestle Michail Antonio for it.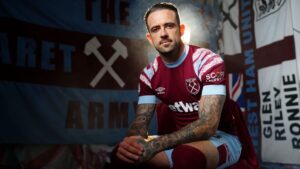 How about number 20, the number he wore in his first season for the Villans? No can do, as that is Jarrod Bowens number.
He did wear the 28 shirt whilst at Liverpool, but our favourite Czech potato salad eater has dibs on that.
Alright then, what about his shirt number 14 which he wore whilst playing for Burnley? Nope, .
The only shirt of Ings' past still available to him is the No.34. When starting at Bournemouth's academy, he wore 34, which a West Ham equivalent is currently hanging on a peg , unclaimed but freshly ironed in the changing room.
If he wants to go to a lower number, the lowest he could go is No.16, with every number between 1 and 15 currently either occupied or retired. After 19, the only vacant available numbers before 34 are 23, 25, 26, 29, 30 and 31.
Despite the lather among the websites Dabby has chosen to become a double No 9 nd will therefore wear No 18