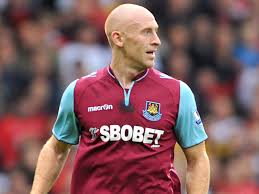 Irons fans are set to discover whether the "injury crisis" involving five players is as serious as they have been led to believe over the next couple of weeks.
Manager Sam Allardyce described the situation as a crisis immediately after the Liverpool defeat in which James Collins and Winston Reid picked up hamstring niggles.
Carl Jenkinson and James Tomkins both missed the game but are expected to return to the side against Manchester United on Sunday.
Chiek Kouyate is reportedly carrying a calf strain and training ground sources claim Collins may be more likely than Reid to recover for the game.
Andy Carroll, meanwhile is expected to be out for a fortnight with an ankle problem.