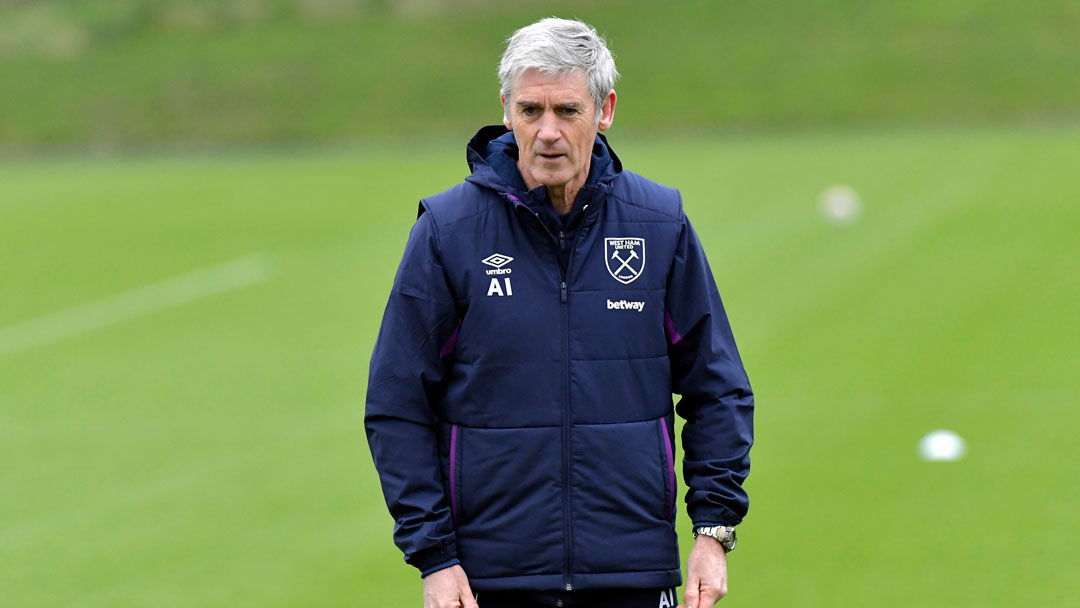 Alan Irvine says David Moyes is not feeling any symptoms despite testing positive for COVID 19 on Tuesday.
Irvine was standing in for Moyes in the Friday lunchtime press conference before West Ham's game against Wolves on Sunday and said per Football.London: 'Obviously it is frustrating but he's fine getting on with other things. David will be the manager and everything we do will run through him. Nothing has changed.'
Moyes, Issa Diop and Josh Cullen are all subject to ten days of self-isolation after returning positive tests from a test last Monday with the results arriving on Tuesday evening.
Irvine said he has spoken to both infected players and they are fine.  They are frustrated that they can't come in but that's the situation, neither of them are feeling unwell, he added.
He confirmed that everyone was training but we have not lost any others at this stage, confirming no-one else has tested positive.
He told reporters on Zoom: "Everybody has been tested again and they are all clear so that is really good"
The Hammers play Wolves at 7pm on Sunday before an EFL Fourth Round Cup tie against Everton  having beaten Hullafter the positive test results were discovered.