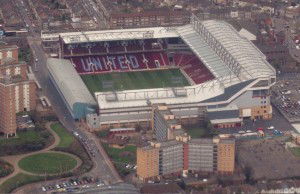 Some will argue our season finished on Christmas day when we reached the lofty heights in a fake forth place.
Since Christmas we have only been able to muster eight points in 84 days and form has fallen to one that mirrors relegation  struggling Leicester and QPR.
We have nine games remaining to savage something from this season but a dream of a place in Europe is long gone. As the saying goes there are no easy games in the Premier League.
We face Sunderland with a new manager one place above relegation this Saturday. We also play Sunderland's fellow relegation strugglers Burnley, Leicester City, Aston Villa and QPR in the next few weeks. These teams are desperate to stay in the Premier League to guarantee the minimum revenue £60 million and these will not be easy games, they will not roll over.
It seems unlikely we can do the double over Man City with the home win against them earlier this season a distance memory.
That just leaves Everton, Stoke and Newcastle, teams unlikely to roll over to give us easy wins.
So we almost mathematically safe on 39 points but each league position will earn us another £1.2m. We finished 13th last season earning is £10.8m in merit payments while a current 10th place will earn £13.2m.
I believe we have lost any momentum and the manager and the players have little to play for. I see us scoring no more than nine points averaging Sam Allardyce's famous one point per game.
Wins  maybe against Burnley and QPR, draws possible against Sunderland, Villa and Leicester and possible losses against Manchester City, Everton, Stoke and Newcastle
With  27 points on offer between now and the end of the season how many points do you think we can add to our 39 point tally so far?  Fill in our poll https://www.claretandhugh.info/poll-how-many-points-can-irons-win/