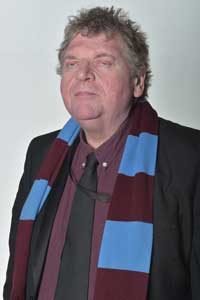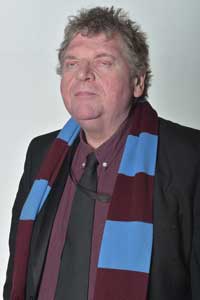 Blind Hammer looks at a possible virtue born out of necessity.
The willingness with which Pelligrini sanctioned the departure of Hernandez with serious injury to Antonio has surprised some.
Whilst Haller has hit the ground running, backup now seems skimpy. Ajeti, untested and untried in the PL is the only like for like replacement.
However, Pellegrini may well plan another option in the event of injury to Haller and/or Ajetti.
West Ham's current wealth of midfield talent means that they are more equipped than ever before to deploy a "False Number 9".
A False Nine operates in a side intentionally set up without a centre forward to disturb established defensive patterns. The False Number 9 retreats into a midfield role and attempts to develop interplay to progress a team towards the box. When it works well-confused defenders find themselves without anybody to mark, and opposing midfielders outnumbered and outplayed.
West Ham deployed the tactic to remarkable effect nearly 6 years ago in a thrilling 3-0 win at White Hart Lane. The win was orchestrated by the unexpected genius, on the night at least, of Sam Allardyce setting up Ravel Morrison as a False Number 9. Morrison capped his finest display in a West Ham shirt with a stunning solo goal. Andre Villas-Boas's Spurs were completely unprepared and outfoxed by this tactical switch. They had, until that October 2013 clash the joint-tightest defence in the league, conceding only 2 goals.
Since 2011 Barcelona have intentionally deployed Messy in the false number 9 to devastating effect, as did Chelsea with Eden Hazard last season.
West Ham has a number of options. It is not inconceivable that Lanzini could thrive, Hazard like, in the role, given his close dribbling ability and his ability to turn players. More likely the goal-scoring pedigree and physique of Andriy Yarmolenko provides this option. Indeed, for Kiev, Yarmolenko has on occasion provided a formal centre forward role. He is conceivably a backup centre forward in waiting anyway.
In terms of the False Number 9 though the most exciting option is Felipe Anderson, who has experience of playing across the line for Lazio, performing his best work not just on the wing but in central attacking roles. In recognition of this ability, Lazio changed his shirt number from 7 to 10. He has both the dribbling ability and eye for goal which could thrive in the role.
So Pellegrini's backup to Haller and Ajetti may not be a player but a change of system. It will be fascinating to see how things evolve.
COYI
David Griffith