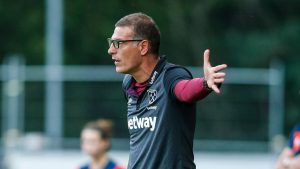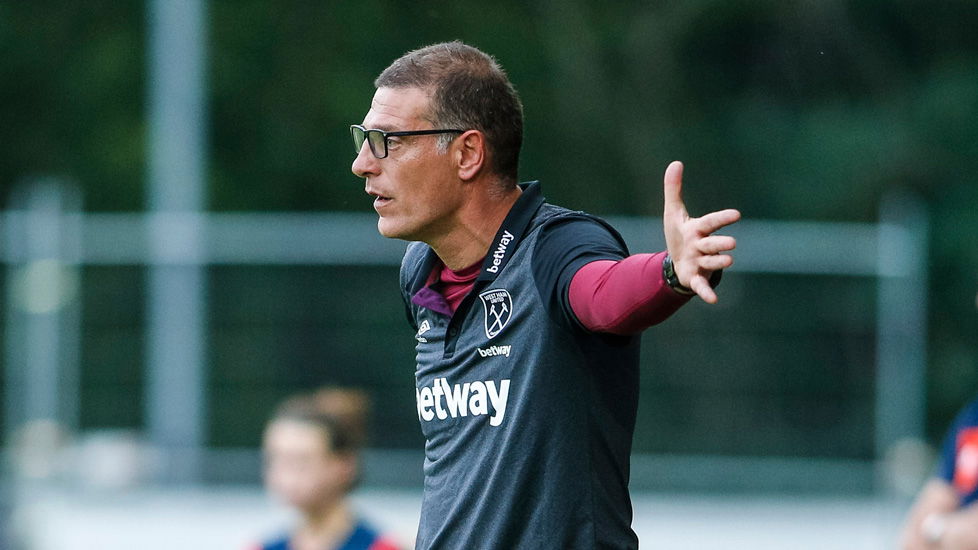 I sat down to complete what I thought would be a relatively simple task this morning – selecting the Hammers starting line up for next season – err wrong…it's actually a tough old call.
I started from the premise that everybody is fit although in the Hammers world that would represent something of  a major miracle.
However one of my new mottoes for the season is #trustlewin!
It was also necessary to ensure that no allowances are made for a player's position – so sorry Mark Noble, the captaincy role doesn't guarantee you of a place in my team.
Obviously game conditions will dictate the manager's choices but mine are very personal choices based on what I believe is a team that looks safe at the back strong in midfield and can cause damage up front with a bench of real strength.
So here we go and please send your teams – looking forward to seeing them:
WE ARE PLAYING 4-5-1: Hart; Zabaleta, Reid, Ogbonna, Masuaku; Obiang, Kouyate; Antonio, Lanzini, Arnautovic; Hernandez.
Bench: Adrian, Byram, Rice, Cresswell, Noble, Fernandes, Sakho