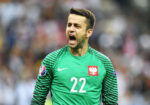 David Moyes will be making a lot if changes for the match on Thursday evening and the Carabao Cup clash at Lincoln City which follows Sunday's Liverpool game.
We were told by our own insiders to expect that when in discussion this morning but the details of who and where are entirely down to the boss.
Like Ben Johnson and Conor Coventry there are many squad players who need run-outs and Moyes has revealed recently that he and the coaching staff have been working out how to use it over the next games.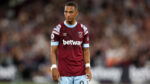 So let's take a look at those, beyond the pair we have mentioned, who will surely come into the squad for the game following their five game wait this season.
It's not easy to work out for Thursday's match as one is unsure how strong TSC or the Serbian League are but maybe this will be our line-up.
Fabianski; Kehrer, Ogbonna (captain), Mavropanos, Creswell; Soucek, JWP ( whs is used to playing a lot of games by the way) , Fornals, Cornet, Benrahma, Ings.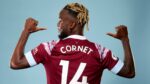 It certainly wouldn't be mine as this represents a team which has not played together at all but it is difficult to see the manager doing much else although JWP may get that run to keep midfield ticking.