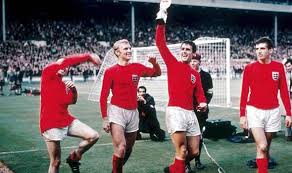 A personal recollection from Hugh Southon
What a day. I travelled up from Tunbridge Wells to Charing Cross. Then to Euston through to Wembley Central and the walk down to a stadium which even itself had never seen a day like this.
The atmosphere was beyond anything I had ever experienced. I was ready for the final chapter of that astonishing 1966 tournament. 97,000 of us in beautiful weather with hearts on fire and nerves shredded hours even before the start.
120 minutes of the sweetest torture and why weren't those 11 in claret and blue? We were responsible, we won it, even down to near post crosses perfected by Ron Greenwood.
We were uncontrollable, we sang, we screamed, we danced in those Trafalgar Square fountains, we were West Ham, we were England, we were on top of the world…and all these years later to say "I was there" is the ultimate statement of pride and joy.
None of us ever wanted or believed it would be the only time an England captain lifted a tropy. Still don't but it has been and it was Mooro! Thank you ,thank you, thank you and again I say with so much joy.
YES I WAS THERE. 50 years to the day today!