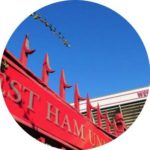 Top ITK EXWHUemployee writes exclusively in ClaretandHugh on how he rated  Declan Rice's performance against Montenegro and includes an invitation to what looks an excellent pre-match event ahead of the Everton game on Saturday evening
Following Declan Rice's first start for England I felt compelled to write about how I felt he got on and how he has handled recent events in his short career.
Whilst the majority of people could see that it was a very assured performance and he did probably everything that was asked of him by Southgate, a few people were criticizing his game.
I find this baffling and it lead me to asking whether they had watched the game or whether there was a hidden bias to their opinions. Yes, there are things Declan could have done that perhaps he didn't and I have seen him have even better games than this but this is only because he has set the benchmark so high.
Yesterday, he still delivered a brilliant performance.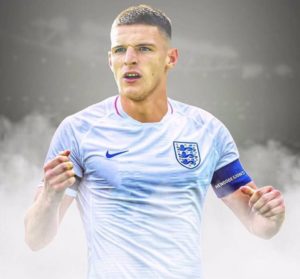 By trade a defensive midfielder's job is to break up the play by tackling or intercepting retrieve the ball and give it to the more creative midfielders/wingers in the team and his match stats suggest this is exactly what he did.
Some argued he could have been more creative and I am sure he can be but when the team is playing away in tough conditions he was more than likely instructed to be defensive and give the attacking players their chance to create. We won the game 5-1 away against decent opposition so by that stat alone it is fair to say he did his job well.
It seems like it is going to be a long time before Declan will shake all this talk of his time at Ireland and once more the recent media attention puts a lot of pressure on a young and down to earth lad's shoulders.
What makes this harder is that the decision to choose between his grandparent's nation and his parents and country of birth was one that he didn't take lightly. As he is stated I am sure that he was very proud to represent Ireland and is now equally as proud to represent England. It is a shame that he will be made to feel like he shouldn't be proud of his Irish career.
I just hope that as the months go by he will be judged on his football and that alone. This football ability has already shown clear signs that in a few year's time, don't forget his only 20, we will be talking about a genuine World Class player.
This weekend we are delighted to welcome Mad Dog Martin Allen and Kenny Brown Jnr to our prematch event hosted by Mark Ward. The event starts at 1:30pm and finishes at 4:30pm and is just two stops by Tube from Stratford.
You can drink as much as you want for that price, meet and have photos with the players, watch classic West Ham footage and listen to match day tunes too. These events have created many solid groups of friends and really should not be missed. Please get your tickets here: https://www.tickettailor.com/events/thewesthamwayevents/248181