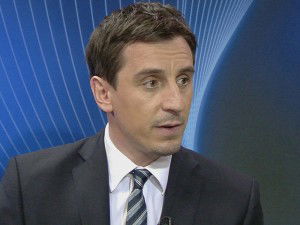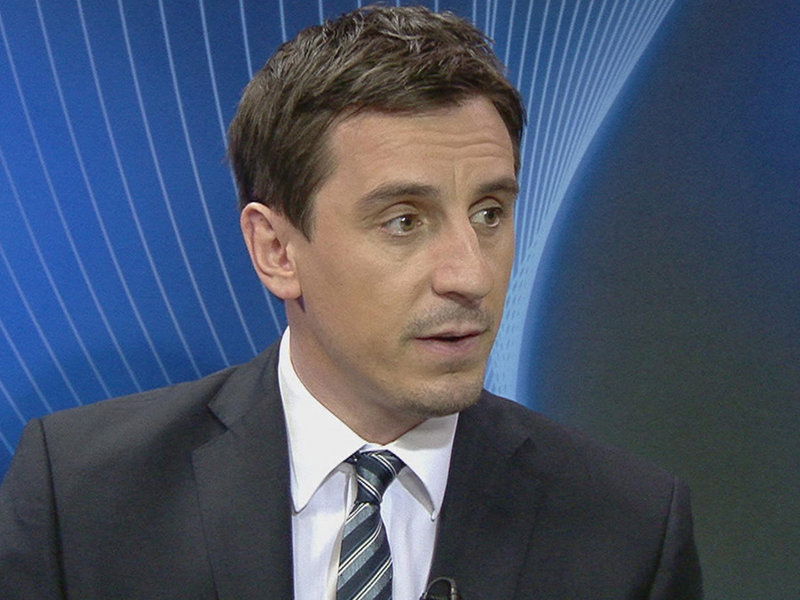 Gary Neville appeared to have little time for the Hammers in his post match inquest into the Stoke City clash at the London Stadium.
Indeed his lack of attention to anything we managed to do during the game was almost embarrassing for somebody who claims to be a professional broadcaster.
He reserved most of his comments to show empathy with the visitors saying how devastated they would have been to share the points having scored so late and how the long journey it would seem.
He had little to say of the great Andy Carroll strike declaring nothing much more than that it was a hammer blow to  Stoke's hopes of staying up.
He understandably had much to say about Joe Hart's shocker saying of the Stoke goal: "I do not, to be fair, know what Joe is doing "He will look back and not know what he is doing and I have no explanation really for it.
"He makes a right mess of it and I think he gets a really good sight of it actually."
"Hart had a nightmare for that goal, and you are thinking about the pressure of a World Cup and the form you need to go into a World Cup – this is a serious competition that to be fair eats you alive.
"And Jack Butland did not display great confidence in what I would call the difficult moments where balls came into the box."