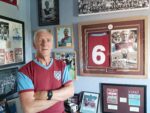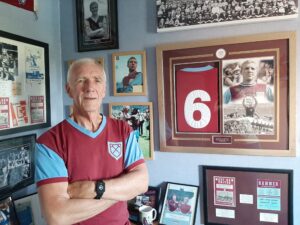 By CandH's top blogger Allen Cummings
"Are we nearly there yet?"
That's a question to resonate with all parents who have ever embarked on a journey with young children in tow. Time seems to drag frustratingly for those of a particular age when they only have thoughts on the goal ahead.
Right now I find myself feeling that exact same frustration of time dragging on as we all look longingly towards the start of next domestic season – and hopefully a continuation of the good times we've relished as supporters of West Ham over the past nine months.
We only finished the last campaign a few weeks ago – but it seems a lifetime away already – with the new season still seemingly on the distant horizon, eight weeks away.
Any thoughts watching England negotiate their way through the delayed European Championships might lessen the boredom have quickly been dispelled. If anything watching Gareth Southgate's team and tactics has only added to the frustration.
Of course off the field there has been the usual speculation and titillation around who 'might' be joining us for next season.
But with a major competition in full swing deals actually being done was never likely to happen any time now  – so we're likely to have to wait for anything to transpire officially on that score.
We do at least know now the fixtures for next season! When we'll be facing those arrogant spuds, taking on Champions League winners Chelsea and encountering Premier League Champions Manchester City – all key dates for the diary.
We also know we'll be kicking off the new season against Newcastle United (again) at St James' this time rather than the London Stadium. Hopefully we'll do better in that season opener than we did last time. Giving six points away to the Geordies again would be criminal.
It's all just scraps of interest really, while we wait patiently for the proper action to resume. It's agony – but there's nothing we can do except suffer it. Which is why "are we nearly there yet" is going to be a recurring cry for a little while yet!