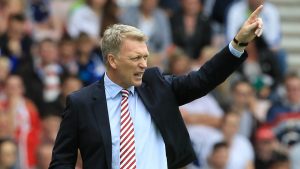 West Ham made David Moyes their pick as the man to replace Slaven Bilic after two other available candidates – Sam Allardyce and Alan Pardew – had received consideration.
And despite some reaction to the noisy outburst of supporter discontent when news leaked the club finally settled its nerves last night and decided to stick by its decision to bring in the Scot on a six month deal.
The official announcement is expected later in the week with the deal now all but done. Moyes is believed to have flown into the City airport last evening before heading for talks with the board.
Allardyce is understood to have wanted around £8 million a year to return to the club whilst Pardew was seen as a manager who had failed in his recent jobs.
Moyes had been the original choice when the Hammers looked to replace Allardyce but at that point he was unprepared to quit Real Sociedad despite only being on an 18 month contract.
He is recognised as a hard training ground taskmaster which is what looks to be required after the the laid back and easy going approach of Bilic.
He will be backed in the January transfer window which helped him decide on the move after receiving little cash at Sunderland in that area.