By Dave Langton
The West Ham boss has been described as both  " Dithering Dave" and "Due diligence Dave."
Each will adopt whichever feels right to us but beyond that discussion there is another problem facing the club and its impatient fans right now,
And it is that Moysie seems to think that West Ham are a much more attractive option than players seem to think they are!
The Hammers tried to bring Lille's Amadou Onana into the club by making a bid for him last week. This morning we learned the French club  want in excess of £50m for him.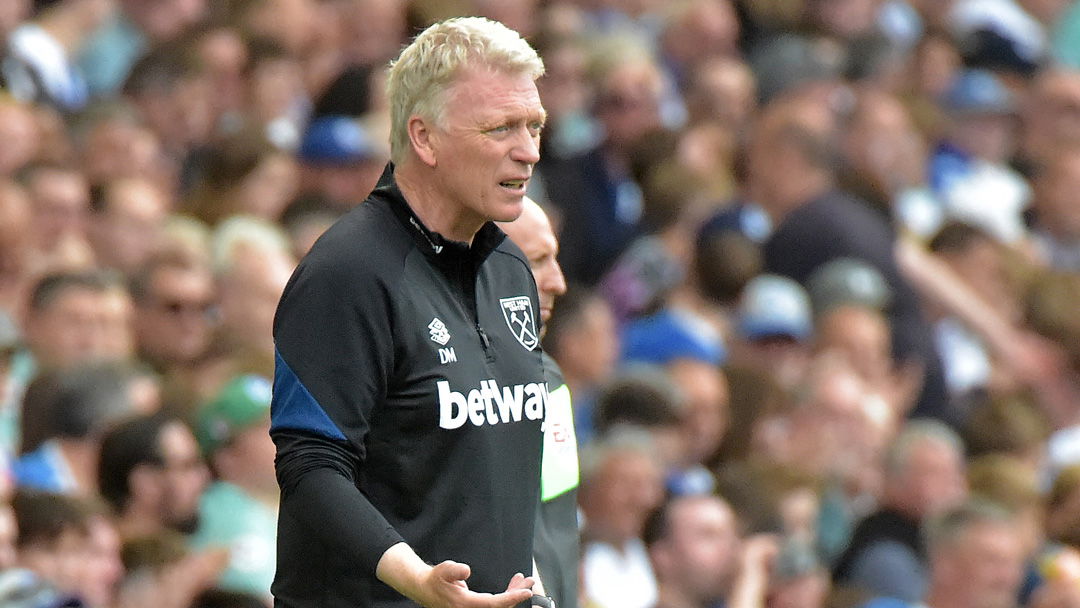 And we've also seen, this morning, Kalvin Phillips join Manchester City for £42m. That's £8m less than the Hammers offered to pay Leeds in January.
But the England international wanted to move to the Premier League champions and play in the Champions League, so Leeds have accepted a lower offer to allow him to chase his dreams. They stood firm when the Hammers came knocking.
Darwin Nunez is another. Moyes wanted him in January, a big bid went in, but Benfica stood firm. He has instead moved to Liverpool to strengthen their title chances; he will be playing Champions League football next season too.
The fact is, West Ham simply can't offer either the wages or the glitz and glamour that Champions League clubs can. So it is a waste of time pursuing players who want to play at the highest level.
Raphinha, too, was the subject of a bid in January. He will be joining either Barcelona or Chelsea this summer; the common factor there? They're both in the Champions League!
West Ham, right now, can offer Europa Conference League football, and the chance to come into a squad in desperate need of a rebuild.
So far, the Irons have signed two players, Nayef Aguerd and Alphonse Areola who was here last season and has been convinced to stay, so you could argue that the only proper signing is Aguerd.
The squad at the London Stadium is desperately short of numbers up front, on the flanks, in central midfield and at left-back.
But the Hammers are currently chucking bids about for players who seem destined to go elsewhere. It is incredibly frustrating to watch, and we're only a week or so away from the first pre-season friendly.
Moyes needs to remember who West Ham are and work within those constraints; get your head out of the clouds, Dave.