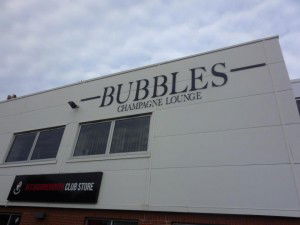 By Sean Whetstone
Many Hammers fans have been caught up in the euphoria of Bournemouth's promotion to the Premier league bar a mathematical monstrosity.
I was among them and it was no surprise to see the fans taking to social media with much talk of the day out b eside the seaside next season!
Bournemouth are said to be set to hold off on expanding the capacity of their 11,700-seater Goldsands Stadium – as a tactic to help them next season.
Premier League regulations state that clubs must provide at least 10 per cent of their overall allocation of tickets for away supporters meaning West Ham's allocation could be as low as 1,170.
The away fans are currently crammed into a corner of the ground between the South and East Stand with Eddie Howe wanting them to stay there to give his players the psychological advantage when they are playing in front of a home crowd.
The club will have to install undersoil heating during the summer to adhere to Premier League rules, something which was not a requirement in the Championship.
Demand will outstrip supply for tickets and those West Ham fans with more away priority points by attending more away games over the past two seasons will get them.
For those lucky enough to get a ticket,  I am told a 10-15 minute walk away from the ground is Sir Percy Florence Wetherspoons pub on Christchurch Street, in nearby Boscombe.
Away fans are welcome at this pub, but no colours are allowed. Next door to Wetherspoons is the Mello Mello bar which also admits away supporters with colours. Interestingly Bournemouth FC have a champagne bar called Bubbles within their stadium.