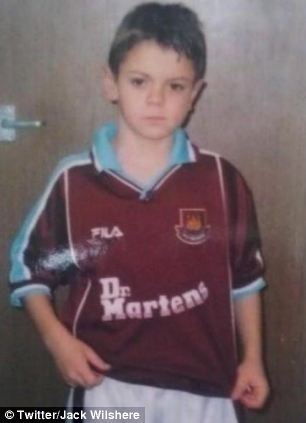 Boyhood West Ham fan Jack Wilshere penned some notes in Arsenal's match programme ahead of the London Derby last Sunday in which he described the Irons as "a big and fantastic club with a some of the best fans in the Premier League."
Wilshere wrote in the programme: "My dad and all his mates are West Ham fans. Most of them are season ticket holders. When you think of West Ham you think of their supporters and the love and the passion they have.
"They really feel everything. When it's not going well, they're down, when things are going well then they're up. It's been a little bit up and down for them this season. I don't think they'll go down, I think they'll be all right because they've got enough.
"Next year they can really build on it. It's a fantastic club, a big club, the stadium's there, the fanbase is massive there. They have some of the best fans in the Premier League, so I just think they need to get the right balance and start getting the right results.
A few years ago, people were talking about them for Europe and I think they can get back to that"