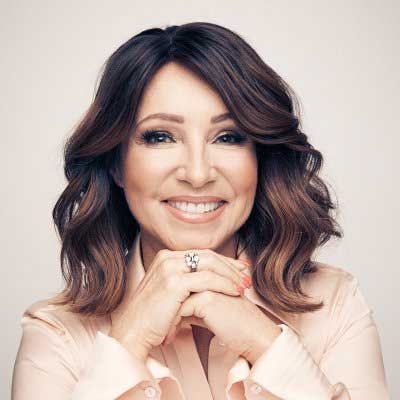 The late much loved Hammers co chairman David Gold's eldest daughter Jacqueline has passed away at the age of 62 less than three months after she lost her father.
Jacqui passed away on  Thursday evening after seven years of treatment for breast cancer.
A family statement said:
"It is with unspeakable sadness that Ann Summers confirm our amazing executive chair Jacqueline Gold CBE passed away yesterday evening with her husband Dan, daughter Scarlett, sister Vanessa, and brother-in-law Nick, by her side."
"Jacqueline is best-known for founding Ann Summers and leading a business run by women, for women. She was also an activist for women in business, and championed female entrepreneurs with the ambition to better the working environment for women.
"From an internship to Chief Executive Officer in less than 10 years, her determination and commitment to creating a unique retail offering led to the creation of a multi-channel retail chain, consisting of retail stores, direct sales ambassadors, and a fast growing online and third-party business. It is her vision and creativity that saw Ann Summers grow from an unknown brand to a British household name and stable of the British high street."
It is the saddest of news so soon after DG's death at the age of 86 and will of course raise questions about the shares the family holds in West Ham future.
But that discussion is not for now as the club and Jacqui's friends and relatives mourn the passing of Jacqui and we at Claret and Hugh send our deepest condolences to a family which has had so much to mourn over the months since January.
The club website in reporting the horrible news says that everyone at West Ham United has been left deeply shocked and saddened by the tragic death of Jacqueline Gold CBE.