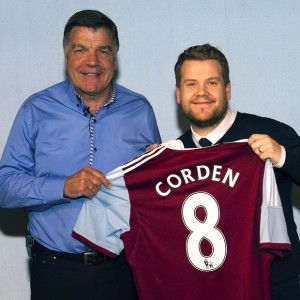 Andy Goldstein and Jason Cundy were joined by actor, presenter and Celebrity West Ham fan James Corden on Talksport Sports Bar on Thursday night.
The host of America's popular 'The Late, Late, Late Show' is a massive West Ham fan and admitted he is now doubting whether Slaven Bilic is the right manager for the club after the Hammers' woeful start to the Premier League season.
He also expressed his frustration at the Hammers' transfer dealings, claiming they have brought in some good players this summer but the squad is nowhere near strong enough.
Former Chelsea player turned Radio Presenter Jason Cundy told Corden "West Ham are now a franchise, they have left their spiritual ground, they have no identity. The owners are there purely to make money"

Listen below