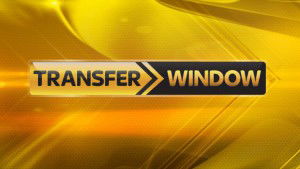 CandH blogger Pete Ellis casts his wry eye over today's transfer deadline day hurly burly and says: "No one ever won a title with a January signing!
Transfer Deadline Day!
In many ways it's like the drive thru window at McDonald's.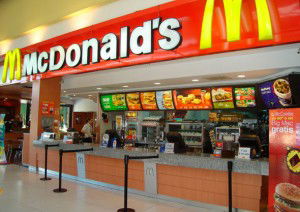 You eye up the menu, knowing that really, hand on heart, you don't want or fancy any of it.
Despite this, you continue to roll up to the window, pay over the odds for something that won't fulfil you nor satisfy and eventually you drive off in regret and shame that you started the whole sorry process.
Or am I being harsh?
January signings are usually a band aid. A quick fix to push for the holy land of the top four, or to avoid the abyss that is the Championship.
No one was ever the signing of the season in January (Roger Johnson aside of course). The man that moonwalked 50 yards versus City ….)
West Ham have got rid of a useful player in Zarate, and possibly also Jelavic, who at a reported 55k a week, will not be getting a "sorry you're leaving card" from me.
The ins at our place are a very exciting English prospect in Sam Byram, who fitted hand in glove into the team against City, and now a Nigerian forward named Emenike.
Depending what you read, Emenike is a real catch, or a real car crash. If he plays 10 games there's (allegedly) a clause/payment that gets triggered. Jack Sullivan has been sent to Turkey as collateral. I hope he likes tea!!
I think with the cavalry arriving in the next 10-14 days (Andy, Diafra and Manuel) these guys will make us feel like we've signed three new players anyway, so I don't see the logic in doing a load of money this month, when the squad is already pretty decent.
Let's not fall into Newcastle's trap of paying over the odds for someone else's squad players – £24m for Townsend and Shelvey? £21m offered for Berhinho? Any more bids like that and they'll announce the signings on Comedy Central rather than Sky Sports!
If it works out for them and they are safe it will be hailed as a masterstroke until at least next year when the inevitable dip in form will come in and the Toon Army will ask why they are on such lucrative deals for such a long period etc.
The answer will of course be because they were purchased in January.
Well done to all at West Ham for getting their act together in the summer, and for tweaking an already great squad with a shrewd capture of a promising talent, and a (hopefully) more able back up front man than Jelavic and the Zarate kid.
I just hope Fiorentina don't have strict security at their training ground. Zarate is not really one for giving a pass now is he…..
Bye for now, and as always…..COYI !!!